Experience Beyond Expected.
At AGI, we fabricate, illuminate, implement, maintain and refresh your facilities to connect people with your brand in meaningful ways. We go further because we know what is at stake.
We're proud to serve brands in diverse markets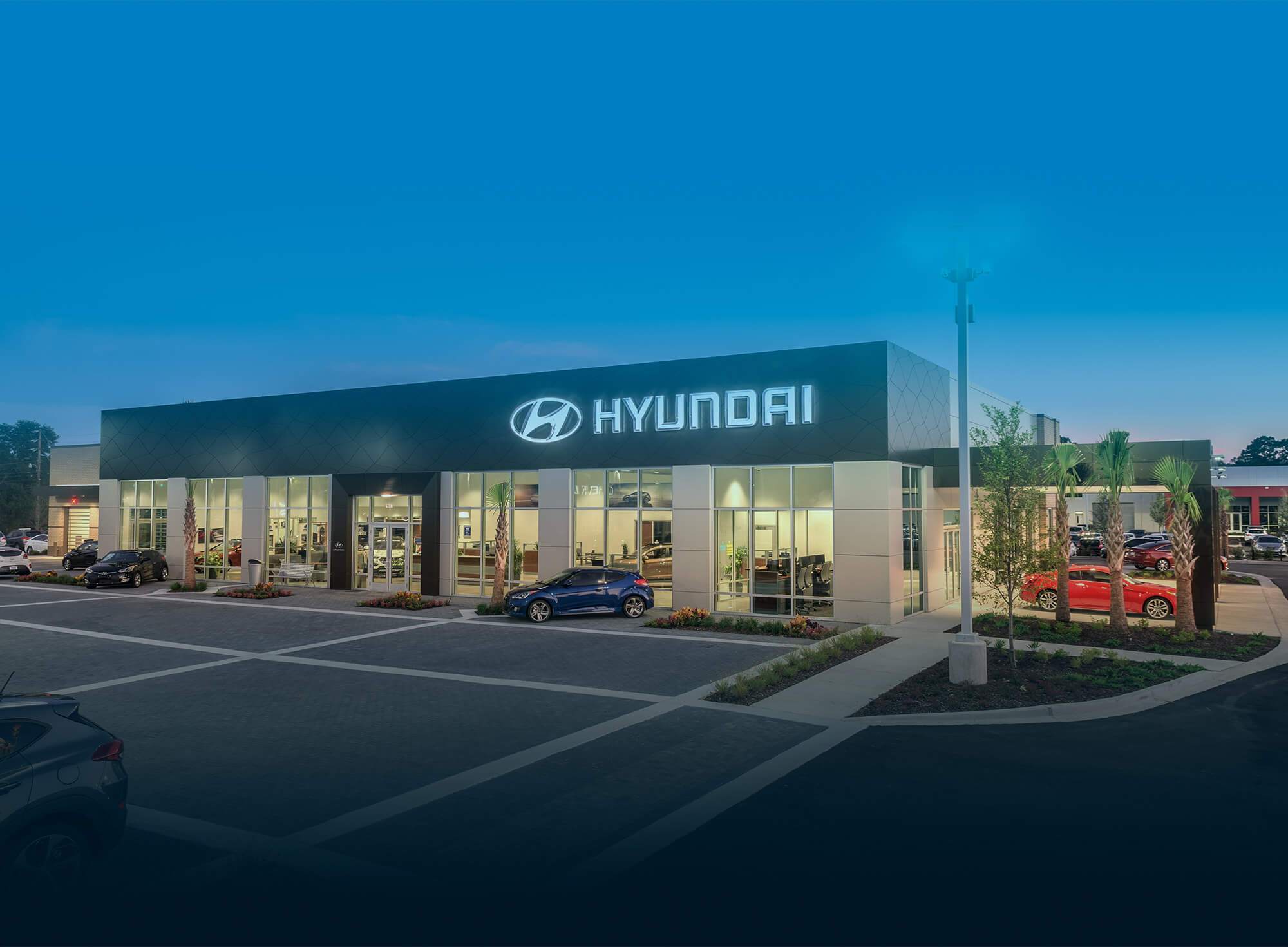 Hyundai Motor America
Bringing new global standards to life at dealerships across the U.S.
The Challenge
HMA needed a program that would work in the US market, while meeting all of the design intents of the global program. In addition, HMA wanted to meet the individual needs of their dealers and make the implementation process as positive and beneficial as possible.
The Solution
AGI developed a comprehensive set of solutions to help HMA implement the program. First, we created a Global Design Space Identity (GDSI) Facility Standards Manual that outlined all of the new requirements for interior and exterior elements that US dealerships would need. 
Dealerships Transformed
800+
across America
Truist Bank
Helping a banking powerhouse convert to a new brand
The Challenge
Truist was challenged with converting over 2,500 locations to reflect the new Truist brand identity in preparation for their brand launch during Presidents' Day Weekend of 2021.
The Solution
As would be expected of a refresh of this size and scope, Truist needed assistance from a large number of signage providers in the industry. AGI stood out as a potential partner based on a long history with predecessor brands, industry leadership in product design, and consistency resulting from program management services with turnkey execution.
Cadillac
Infusing Iconic Design into a Bold New Retail Architecture
The Challenge
Develop a system, design method, approach and end to end, all-inclusive process to create the quintessential shape of the historic Cadillac fin into a three-dimensional building façade.
The Solution
GM turned to AGI to help actuate the brand into the retail architecture by engineering a structural system that creates the signature Boneline compound angled facades utilizing automotive grade ACM finish. Importantly, this method was also repeatable, scalable, and adaptable to the varied building shapes and sizes among existing Cadillac dealerships.
Jeep
Accelerating the Roll-out of Jeep Branded Showrooms
The Challenge
The majority of Stellantis dealerships showcased Chrysler, Dodge, Jeep and Ram with equal spaces. To help differentiate the Jeep brand, Stellantis launched a new branding program of CDR+J, which creates a wood-grained Jeep exterior to promote differentiation and increase brand appeal.
The Solution
AGI worked with Stellantis on a solution to rebrand the interior portion of their dealerships to highlight and delineate the Jeep Showroom with an on-brand gateway, clearly communicating the Jeep experience when customers enter this dedicated space.
On-site Install Avg.
< 2 days
Walgreens
Helping a new partner bounce back after Hurricane Irma
The Challenge
When Hurricane Irma hit, Walgreens found themselves with more than 400 stores in need of repair. From damaged signs to insurance claims that needed to be facilitated, they looked to us—their proven maintenance partner—to solve the problems.
The Solution
In addition to our established maintenance program, we stepped up our service support to address the extensive damage caused by Hurricane Irma, and helped Walgreens return all of its signage to peak condition.
Facilities Maintained
1,500